The Urban Homemaker newsletter had some nifty food fixin' ideas this week. For starters there was a July 4th planner download with a full seasonal menu. What really made me smile was the popsicle article from Living on a Dime however. She had directions for your basic fruit juice pop but then several great ideas I hadn't thought of like the homemade go-gurts and freezing the leftover canned fruit juice. Check it out!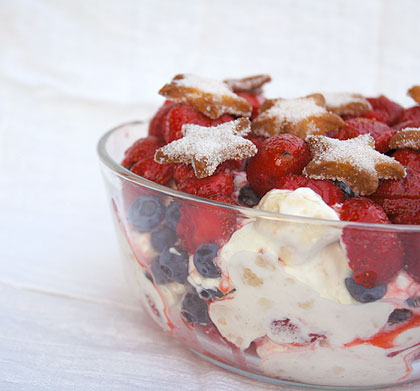 For more 4th recipes try this red, white, and blue trifle.
Can't go wrong with Jello and Kool Whip. What holiday is complete without red dye after all? ; o
Or a Flag Cake? This one I actually have made many many times. You can use real food for this one.
Ok I am seriously hungry now so better run. : )