"In the Name of Jesus, every knee shall bend in Heaven, on earth and in Hell."
Sometimes the seemingly simplest things have so much more power than we suspect - for good or ill.  On the Feast of the Holy Name of Jesus we discussed both.  Sadly, today we hear the name of God most often used as an acronym to indicate surprise, shock. Even good Christians rattle it off in jest or in exasperation.  Several years ago a priest explained that obviously this is a problem, a blasphemy.  However he went on to describe the power of the Holy Name and how we can and should use it reverently and regularly.  
"What do you know, Dear Reader, about the Name of Jesus?  You know that it is a holy name and that you must bow your head reverently when you say it.  That is very little.  It is as if you looked at a closed book and merely glanced at the title on the cover.  You know nothing of all the beautiful thoughts in the book itself. Even so, when you pronounce the Name of Jesus you know very little of the treasures hidden in it.This Divine Name is in truth a mine of riches; it is the fount of the highest holiness and the secret of the greatest happiness that a man can hope to enjoy on this earth.  Read and see.It is so powerful, so certain, that it never fails to produce in our souls the most wonderful results.  It consoles the saddest heart and makes the weakest sinner strong.  It obtains for us all kinds of favors and graces, spiritual and temporal. Two things we must do. 
First of all, we must understand clearly the meaning and value of the Name of Jesus.
Secondly, we must get into the habit of saying it devoutly, frequently, hundreds and hundreds of times every day.  Far from being a burden, it will be an immense joy and consolation."   
So begins the little booklet by Fr Paul Sullivan, The Wonders of the Holy Name.  He tells many stories from history of miracles connected to the Holy Name. Holy Name societies used to be very common in Catholic parishes.  St Paul tells us in scripture:
"Whatever you do in word or in work, do all in the Name of Our Lord Jesus Christ. Whether you eat or whether you drink, or whatever else you do,
do all in the Name of Jesus."
Fr Sullivan says:
"This advice all the Saints followed, so that their every act was done for love of Jesus, and therefore their every act and thought won them graces and merits.  It was by this Name that they became Saints.  If we follow this same advice of the Apostle, we too shall reach a very high degree of sanctity.
How are we to do everything in the Name of Jesus?  By acquiring the habit, as we have said, of repeating the Name of Jesus frequently in the course of the day. This presents no difficulty – it only demands good will."
The same priest who explained all this to us also had a habit of distributing small cards with the name of Jesus on them.  Just carry them, he said.  Set them where you will see them and reverently repeat the Name of God.  Fr Sullivan's little booklet elaborates on this idea: 
"Cards with the Holy Name inscribed on them have been used and recommended by the great lovers of the Holy Name, such as Msgr. Andre Dias, St. Leonard of Port Maurice, and St. Gregory of Tours...Our readers would do well to use these cards, carrying them about on their persons during the day, putting them under their pillows at night and placing them on the doors of the rooms."
Two stories from my own life.  I was visiting a friend when her husband came home from work for lunch.  He was standing at the counter saying grace and bowed slowly and deliberately as he said the words, "...through Christ our Lord..'   My friend explained later he was also teaching the children to bow their heads devoutly upon hearing the Holy Name.  The second story that sticks in my mind was many years ago when the Winans Family was nominated for a music award.  They were backstage waiting to go on and the act ahead of them was performing something inappropriate.  One of the brothers was quietly singing, "Jesus, Jesus, Jesus," over and over to himself until it was over.  An act of refocusing, reparation, devotion. 
The older I get the more convinced I am that words have power.  It is why different groups fight so bitterly over them. It is how we build up and how we tear down. In many social media circles it is now a trend to choose a focus word for the year.  Some let a computer generate this word.  Some reflect a bit and choose a word that comes to them.  Whole groups have been formed to meditate upon, write about, and create works based upon the chosen word.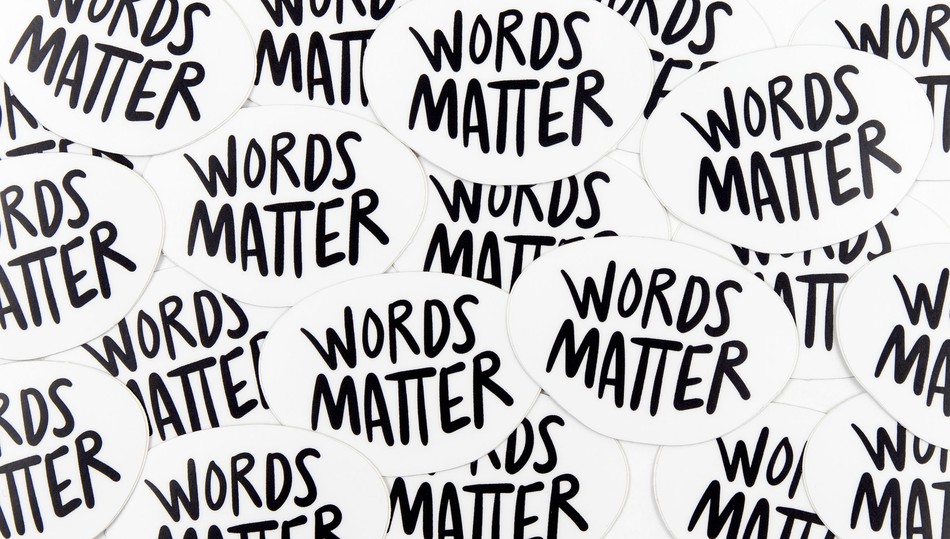 (decals from Ali Edwards design)
There is absolutely nothing wrong with aspirational projects.  For me, this year, I think the best word is Jesus. We cannot do better than this for our inspiration, our direction, our reflection.  
Litany of the Holy Name of Jesus
Lord, have mercy, Christ, have mercy.
Lord, have mercy, Jesus, hear us. Jesus, graciously hear us.
God, the Father of Heaven, have mercy on us.
God the Son, Redeemer of the world, have mercy on us.
God, the Holy Spirit, have mercy on us.
Holy Trinity, one God, have mercy on us.
Jesus, Son of the living God, have mercy on us (etc.)
Jesus, Splendor of the Father,
Jesus, Brightness of eternal Light,
Jesus, King of Glory,
Jesus, Sun of Justice,
Jesus, Son of the Virgin Mary,
Jesus, most amiable,
Jesus, most admirable,
Jesus, the mighty God,
Jesus, Father of the world to come,
Jesus, angel of great counsel,
Jesus, most powerful,
Jesus, most patient,
Jesus, most obedient,
Jesus, meek and humble of heart,
Jesus, Lover of Chastity,
Jesus, our Lover,
Jesus, God of Peace,
Jesus, Author of Life,
Jesus, Model of Virtues,
Jesus, zealous for souls,
Jesus, our God,
Jesus, our Refuge,
Jesus, Father of the Poor,
Jesus, Treasure of the Faithful,
Jesus, good Shepherd,
Jesus, true Light,
Jesus, eternal Wisdom,
Jesus, infinite Goodness,
Jesus, our Way and our Life,
Jesus, joy of the Angels,
Jesus, King of the Patriarchs,
Jesus, Master of the Apostles,
Jesus, Teacher of the Evangelists,
Jesus, Strength of Martyrs,
Jesus, Light of Confessors,
Jesus, Purity of Virgins,
Jesus, Crown of all Saints,
Be merciful unto us, spare us, O Jesus!
Be merciful unto us, graciously hear us, O Jesus!
From all evil, deliver us, O Jesus!
From all sin, deliver us, O Jesus!
From Thy wrath, deliver us, O Jesus! (etc.)
From the snares of the devil,
From the spirit of fornication,
From everlasting death,
From the neglect of Thine inspirations,
Through the mystery of Thy holy Incarnation,
Through Thy Nativity,
Through Thine Infancy,
Through Thy most divine Life,
Through Thy Labors,
Through Thy Agony and Passion,
Through Thy Cross and Dereliction,
Through Thy Sufferings,
Through Thy Death and Burial,
Through Thy Resurrection,
Through Thine Ascension,
Through Thine Institution of the Most Holy Eucharist,
Through Thy Joys,
Through Thy Glory,

Lamb of God, who take away the sins of the world, spare us, O Jesus!
Lamb of God, who take away the sins of the world, graciously hear us, O Jesus!
Lamb of God, who take away the sins of the world, have mercy on us, O Jesus!
Jesus, hear us, Jesus, graciously hear us

Let us pray. O Lord Jesus Christ, Who has said: Ask and ye shall receive; seek, and ye shall find; knock, and it shall be opened unto you: grant, we beseech Thee, to us who ask the grace of Thy most divine love, that we may love Thee with all our hearts, words and works, and never cease to praise Thee. Make us, O Lord, to have a continual fear and love of Thy holy Name; for Thou never ceasest to rule and govern those whom Thou dost solidly establish in Thy love. Who livest and reignest for ever and ever.
Amen