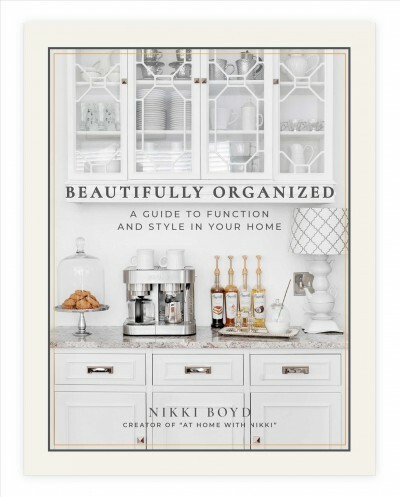 One of my favorite organizing books has been Beautifully Organized by Nikki Boyd of At Home with Nikki. I am inspired by everything she does - her book, website, and YouTube channel.  I have been treating myself to her videos and then tackling similar areas of my home. We have a LONG way to go to get to Nikki level but small victories are very satisfying, even if our spaces are used daily and need regular reorganizing. 
Last week was the kitchen video which prompted me to clean out most of the cabinets and rearrange. Next up is the under sink project. 
One thing I caught in the kitchen junk drawer video was a thought about how having many branded items contributes to visual clutter.  Even if the space is relatively tidy it can feel chaotic when there are multiple labels and colors competing.  I realize now that visually appealing decor is often less about the big ticket items like sofas or tables and more about all those utilitarian things that make up the lion's share of our homes.  The closets, the drawers, the flatware, the measuring cups, the towels. Having those items well organized and visually cohesive makes a big impact.